Herstory
Back in 2003 Vanity and Courtney began Wigs By Vanity largely inspired by Rupaul's flawless lace-front wigs and their inability to find such wigs for themselves. Vanity, already a master wig stylist, taught herself to hand-knot or "ventilate" each hair strand-by-strand. Using Courtney's business savvy they travelled to China to meet with manufacturing experts in the wig field. That's how they hybrid a traditional "machine-made" wig with their new hand-made custom lace-front hairline to create a one-size-fits-most wig that was previously unavailable on the market and anything similar back then cost well over $1000. These days similar types of wigs are mass produced and available online, but none of them are the beautiful craftsman ship of the hand-tied WigsByVanity.com Über Riah. Testament to this, and a full-circle moment is many of the wigs see on Rupaul's head today are lovingly made by Vanity and Courtney. It is always such an honour and proud moment for Courtney and Vanity to see Rupaul on the mainstage of RuPaul's Drag Race wearing one of their own. We even created a limited edition custom color in the collection called "The Shade Of RuPaul" that was created by matching of lock of hair from one of Ru's original lace fronts. 
Bianca Del Rio is a fan - "If you want fabulous hair like mine, get Wigs By Vanity. It's the best! Shit looks real!", she says. Conchita Wurst, winner of the Eurovision Song contest has one. Alaska Thunderfuck, Katya Zamolodchikova and Willam Belli are also often seen in Über Riahs. Alaska says "Personally, I don't wear wigs. But when I do, I choose the Classic Vanity in Illegally Blonde because it's icy hue and rich fullness mirror my natural hair's own color and beauty." Willam's favorite wig is the Courtney cause "you can do so many things in it, go to the market, swim, suck a dick, volunteer work". Katya prefers the Katya (Clearly) for its high quality and manageable length "I like it slicked back with plenty of generic brand drug store hair gel to provided me the versatility to confidently assert my right to speak with the manager at a Chico's whilst living my lifelong dream of impersonating a lesbian art dealer from West Germany.
"Every wigs life begins in a bag but what happens once it's been removed is where the magic lies," explains Vanity. "A queen must form a symbiotic relationship with her new wig and allow her character to be absorbed. Then it's just a matter of finding the perfect balance of listening to what the wig wants to do and telling it what to do." "It's like a queen wearing a crown," she continues. "They become one. A drag queen can exist without a wig, but an amazing wig is nothing without a drag queen."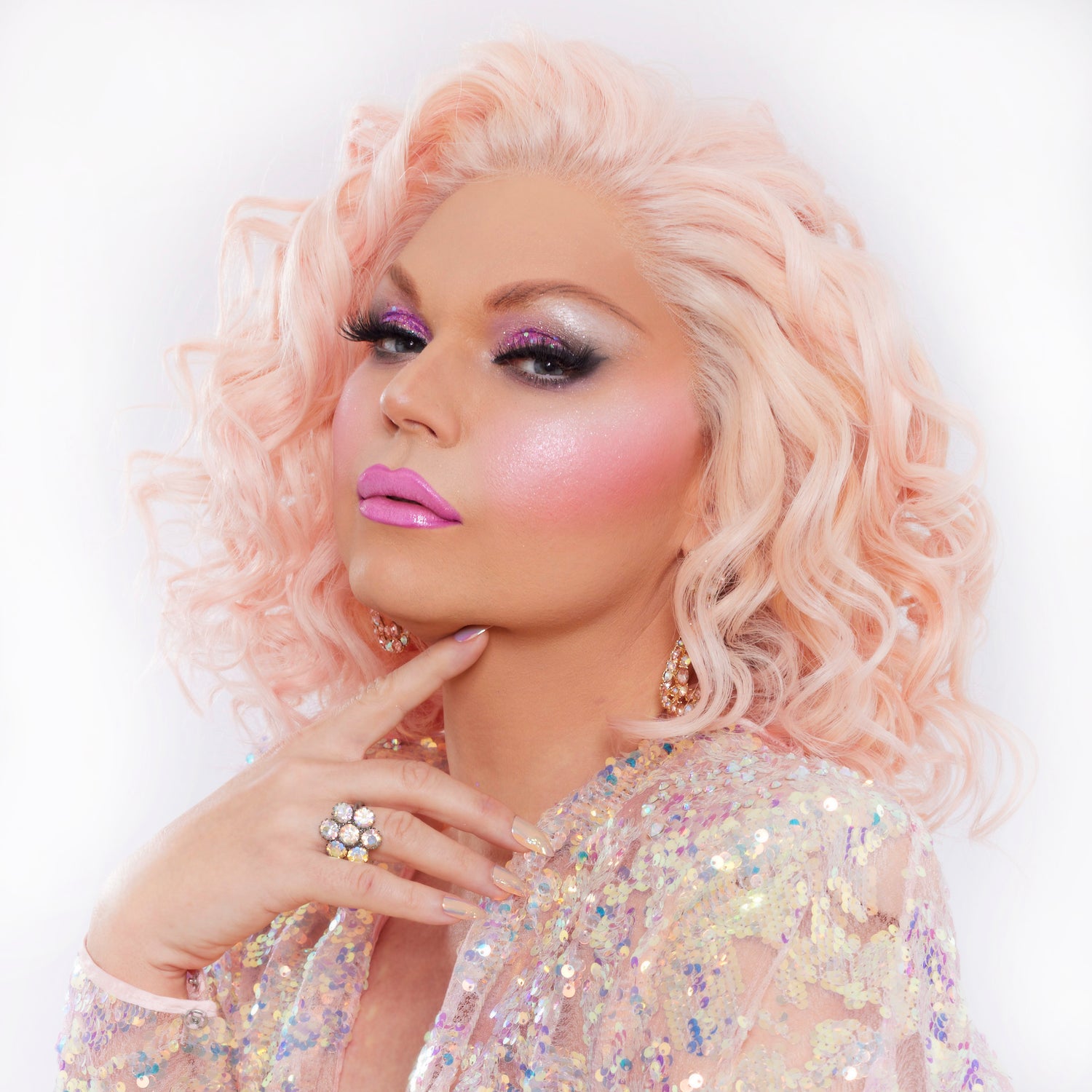 Vanity
With almost 30 years experience Vanity certainly is a master in hair, and a Master of drag. Those 2 professions combine to make a her an expert in Drag wigs. A Wigador!
"I love wigs. I understand wigs. I speak their language. They don't call me the wig whisperer for nothing! LOL. It's my absolute pleasure to bring you all my knowledge and love for wigs. And I hope you can feel the magic whenever you wear an Über Riah. When Courtney and I started Wigs By Vanity all those years ago, our motto was "Making the world a more beautiful place, one head at a time" and we are actually doing that. So thank you for being a part of our goal and welcome to our sisterhood."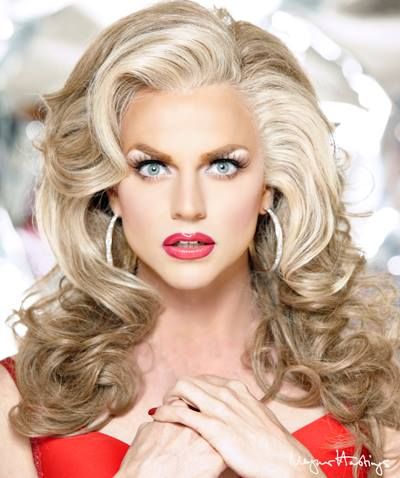 Courtney
Being a finalist on Rupaul's Drag Race, and the Winner of Celebrity Big Brother our little Courtney Act needs no introduction. Before that though, she was a household name in Australia as a finalist on Australian Idol season 1.Talented, beautiful, intelligent and a shrewd business woman, Courtney was the driving force to the realisation of Wigs By Vanity.
"In 2003 Vanity and I had a vision to make the world's most fabulous drag wigs inspired by Rupaul and her, then very much out of reach geographically and financially, wigs. Vanity is the creative and I the business and as a team we were the perfect blend. All these years later and we're still passionate and committed to that original vision, and seeing our wigs on head the world over. To stand on the mainstage of RuPaul's Drag Race and clock that Rupaul was wearing a Wigs By Vanity was a full circle moment. There was a 15 year old Aussie boy screaming with joy on the inside. Thank you for helping turn our vision into reality."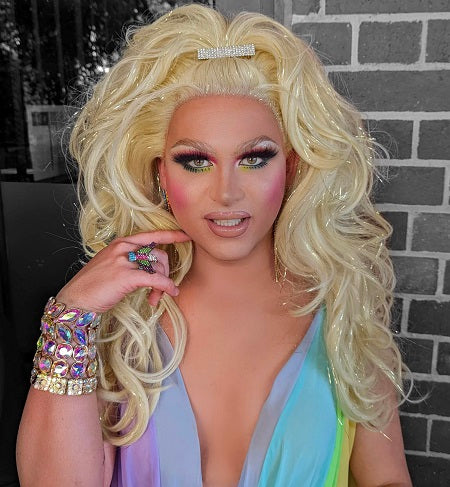 Nikita
Since joining the WBV team in 2019 Nikita holds the record for the most "Employee of the month" awards (she got it once...)!  Although her main responsibility is customer service, quality control, and the post, Nikita's role changes day to day. Some days you can find her in the wig stacks checking stock, other days you'll find her pinning fabric on Vanity or on the floor playing with barbies. Nikita has made herself invaluable to the company with her passion, knowledge of the product, and abilty to know when Vanity needs someone to hold her hand.

"If you send us an email, chances are I'll be the one to reply. When you get your wig in the post, chances are, I packed and shipped it for you. I honestly like to think of myself as a fan first and an employee second. I have followed both Courtney and Vanity's careers so closely I actually know most of their early costumes, wigs, and shows by heart. You think it would be creepy, but it actually comes in handy most days. LOL."