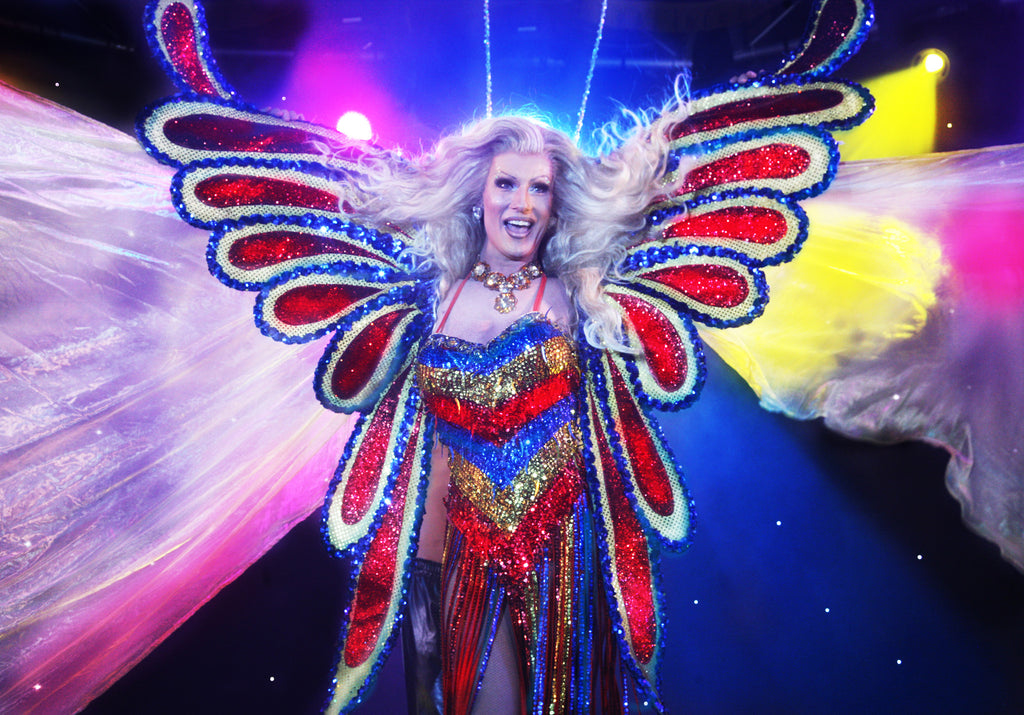 February 23, 2017
There's something magical about quality drag performance. From the costuming to the makeup to the lipsync - it must be perfect. The crowning glory though for any drag superstar is an amazing wig – the finishing touch that brings one's inner goddess alive.
For more than 25 years, I've had the pleasure of being part of Sydney's magical Oxford Street scene. As one of the original Sydney drag supermodels, my challenge was finding a quality wig that looked amazing both on-stage and (much, much) later on the dancefloor. Back then, all we had were crappy wigs and switches, more suited to some scrubber at her first office Christmas party.

In the very late 90's though, two baby drags bounced up to me between my shows at the Albury Hotel – all wide-eyed and full of (potential) talent. It wasn't long before these bitches, Vanity and Courtney, were winning awards themselves and stealing hearts. Evidently, one of their many skills was to be enterprising, with them soon designing and manufacturing custom-made wigs for the demanding Sydney queen.  It was good-bye helmets and bird nests - hello glorious lace-front fabulousness!
So here we are, whizzing through a new millennium and Wigs by Vanity has taken the world by storm.
I'm so proud of my little grand-daughters, dear friends and now drag superstars in their own right – their amazing uber-rias, weaves and toppers adorning stars across the globe, from Rupaul, Conchita Wurst and Bianca Del Rio to Alaska Thunderfuck and many a Drag Race queen just to name a few. Constantly striving for wig perfection, they have created an all-exclusive range of beautiful wigs and accessories - made by drag queens, for drag queens.  
Folks, whoever said "beauty is only skin deep", was absolutely correct - so get yourself a WBV creation today, glue it to your damn head, and release your gorgeous inner goddess!
Love,
Amelia
Sydney drag legend and Inductee to DIVA Hall of Fame (2016)